McAfee is named a Customers' Choice in the June 2021 Gartner Peer Insights "Voice of the Customer": Secure Web Gateways, for the third year in a row.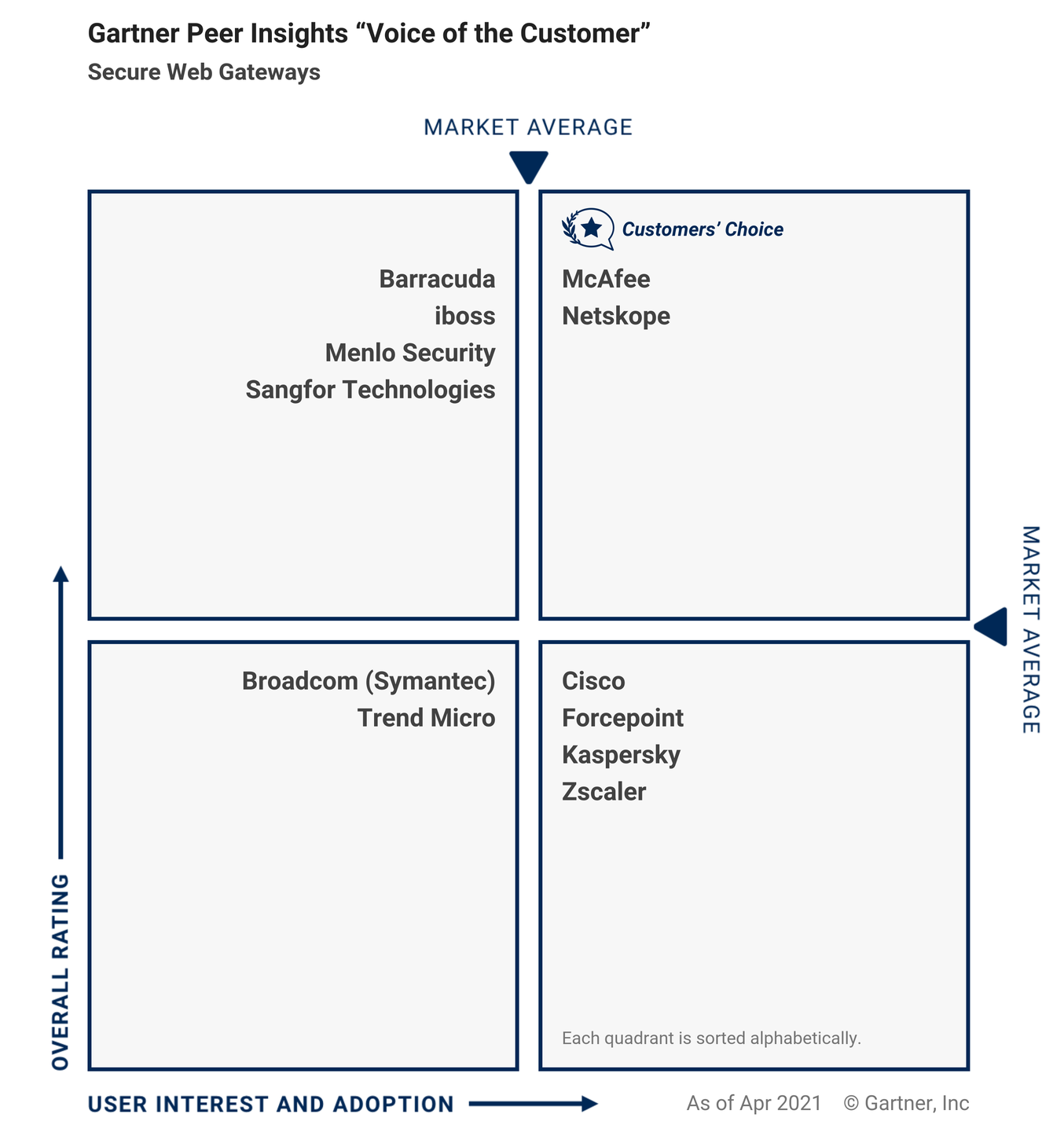 Secure web gateways (SWGs) utilize URL filtering, advanced threat defense and legacy malware protection to defend users from internet-borne threats, and to help enterprises enforce internet policy compliance.
The "Voice of the Customer" is a document that applies a methodology to aggregated Gartner Peer Insights' reviews in a market to provide an overall perspective for IT decision makers.
A complimentary copy of the report is available on the McAfee Web site.
About McAfee:
McAfee is the device-to-cloud cybersecurity company. Inspired by the power of working together, McAfee creates business and consumer solutions that make our world a safer place.
About Gartner Peer Insights:
Gartner Peer Insights is an online platform of ratings and reviews of IT software and services that are written and read by IT professionals and technology decision-makers. The goal is to help IT leaders make more insightful purchase decisions and help technology providers improve their products by receiving objective, unbiased feedback from their customers. Gartner Peer Insights includes more than 215,000 verified reviews in more than 340 markets. For more information, please visit www.gartner.com/reviews/home.